Grumpy Cat, Internet celebrity with endearing scowl, has died
Few of us will ever achieve the kind of Internet celebrity courted by Grumpy Cat, the viral feline of a thousand scowls who died Tuesday.
The cat, whose real name was Tardar Sauce, went viral as a kitten back in 2012, when her iconic frown and large, potentially disapproving eyes were first shared across Reddit. She was only four months old at the time. Her owner, Tabatha Bundesen, in Morristown, Arizona, accredits the characteristics that made her Grumpy Cat a form of dwarfism.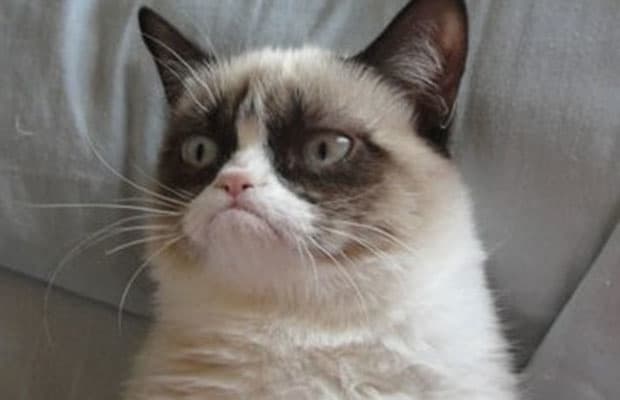 Whatever the medical reasons behind her unusual appearance, the Internet couldn't get enough – especially once it was revealed the original image that brought her Reddit fame was in no way Photoshopped.
She became the face of so many memes that her family trademarked her name and unique facial structure in 2013. At the height of her fame, augmented by YouTube videos and countless ad appearances, she appeared on talk shows like Good Morning America and Anderson Live. Memorably, when she traveled to South By Southwest, more than 600 people lined up for the opportunity to meet her, including The Vampire Diaries actor Ian Somerhalder.
Memes have become a fact of everyday life on the Internet, but when Grumpy Cat first blew up, her celebrity felt unique in its peculiar purity. She as a result became something of a multihyphenate, appearing in a Lifetime movie, launching her own kitten-scented cologne, and racking up more than 21 million views on her first YouTube video. Grumpy Cat's net worth, at the time of her passing, was estimated to be $99 million, 500 thousand.
Grumpy Cat's passing was announced, fittingly, on Twitter:
Rest in peace, Grumpy Cat.
Cover image: Shutterstock.com
More articles on this topic